Dealing with Dyslexia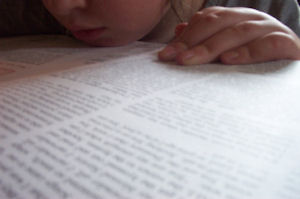 Contrary to what most people believe, people with dyslexia do not necessarily have low intellect. There are some dyslexics that have became successful in their chosen fields, like Albert Einstein, Thomas Edison, Alexander Bell and even journalist Anderson Cooper.
There is no standard treatment for dyslexia, it is based on the person's need and condition. Once a child is diagnosed with dyslexia, the school where they are enrolled should create an Individualized Education Program (IEP) that would suit the child's needs. The IEP will provide you with a clear understanding of the disabilities, methods on dealing with it and of course, the objectives of the program.
In a case study performed by the Edmond J. Safra Brain Research Center for the Study of Learning Disabilities in the University of Haifa in Israel, dyslexic college students showed improvements in their memory and reading performance after undergoing brain training. The creators of the training believed that throug…
to read the entire article go to http://fsalvatore.lifestyleezine.com