How to Regain the Honeymoon Feeling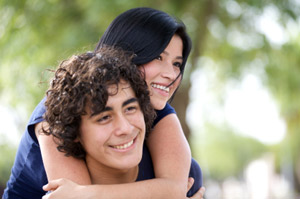 The honeymoon phase is often missed once a couple settles in to everyday life together. Couples miss the passion, romance, and spontaneity of being newly in love. However, it is natural for people to take their partner for granted once they are with them every day. Here are a few ways you can reignite the spark with your partner.

Flirt
During the honeymoon phase, you are only into each other. After time passes, technology becomes a distraction as you have other things on your mind. When you're really busy, use technology to send your significant other flirty pictures and texts, and sexy love notes. Flirt through technology throughout the day to keep your love life lively.
Use Love Languages
People have different love languages to express their feelings for their partner. This is something that gets a lot of attention at the beginning of a relationship, but may fizzle out. Talk to each others about the things you do that are meaningful to each other, whether it's physical intimacy, exchanging gifts, or just spending time together. By doing this, you and your partner will strengthen your bond by showing each other how much you care.
Keep Playing
The honeymoon phase often involves a lot of playfulness and romance, so why does that have to fade away? Plan small trips to remind you how your relationship felt during the early stages. These can even be small trips close to town, just a special date night or activity.
Have Some Alone Time
Sometimes things that seem attractive early on in a relationship become immature and annoying with time. To fix this, spend time alone with your family and friends, or try to spend some time alone.
This is important because it lets you maintain your identity outside of your relationship. It will give you more to talk about with your partner and let you have your own hobbies.
Be Spontaneous
Leave little notes for your partner or plan a surprise with a favorite dinner. The time that you put into these things will be appreciated and will reignite the spark in the relationship.
Reminisce
Talk to each other about your childhood and share pictures from when you were little. When you have been connected to someone for so long, old photos can help remind you that your partner had an entirely different life before meeting you. This can make you feel as if you have more to learn about your partner.
Keep Dating
Make a conscious effort to set aside time to spend together as a couple. This will help you continue to evolve and grow together, which is very important for maintaining love over time.
Set aside time each week to have fun together. This might be something small like watching a movie or going to dinner, but the important thing is to catch up and continue to discover more about your partner.
…
to read the entire article go to http://fsalvatore.lifestyleezine.com