Ten Ways Very Successful People Think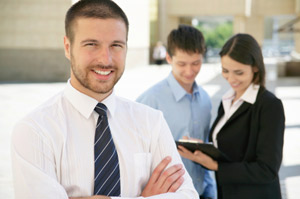 People who are very successful have something in common: a lot of their perspectives and beliefs. They all view their success and goals in a certain way that allows them to reach their potential. Here are some core beliefs of very successful people.
I Choose Myself
The idea of waiting around to be accepted or promoted is an idea of the past. Access is unlimited now, as people stay connected through social media. People are able to publish their own work, create their own products, and find their own funding for projects. You just have to choose to put in the effort.
Success is Only Obvious in Hindsight
While it is easy to look back on the path of a very successful entrepreneur and assume that their visions were clear, and plans were perfect. But it is important to remember that success is never guaranteed and it only seems to be in hindsight.
Help Other People
It is important to provide others with tools and training to help everyone succeed as best they can. Successful people and companies go out of their way to help their client, and then reap the rewards. If you are only in business for yourself, you will end up being by yourself.
Willing to be Last
Success is the result of perseverance, with the last person left winning. While others may be faster or smarter, they can not come out on top if they do not stick around until the end. It is important to never give up on yourself.
Constantly Try New Things
Doing small things each day that are out of the ordinary add up to make you stand out of the crowd.
Make Lasting Connections
Real connections are people you can trust and help, and people who have your best interest at heart. Continue to reach out to people whom you want in your life for a long time. Make lasting connections a priority and it will lead to an extended professional family.
Execution is Key
Strategy does not create the end result. Many strategies are never implemented. The important thing is to find out what works and build on that solid operation. Execute and adapt and necessary.
Leadership is Measured in Years
Leaders are not limited to those who have a moment of glory. This is typically situational and short-lived leadership. Great leaders can continuously inspire and motivate people because people want to follow them. Creating this bond with people takes time.
Work Comes Before Payoff
Successful people work their way up by being the first to work harder. It is important to deliver great value and prove yourself first, before you move up the ranks. Successful people work hard well before any potential payoff. You can't expect to have a higher compensation before working harder.
I Will Make History
Whether you are a small change in an industry or a household name, you can be at the forefront of change. You just have to be willing to put yourself there.
…
to read the entire article go to http://fsalvatore.lifestyleezine.com